Arizona RC Swap Meet
03-12-2013, 04:19 PM
Tech Addict
Join Date: Feb 2013
Location: Tolleson Az
Posts: 739
03-12-2013, 04:19 PM
Tech Adept
Join Date: Jun 2011
Location: Phoenix, Arizona
Posts: 124
---
Looking for a Transponder PM me.
03-12-2013, 04:55 PM
Tech Regular
Join Date: Mar 2012
Location: ARIZONA
Posts: 461
---
Amb rc4 hybrid been used 3 times I have the box and manuals asking 100 in mint condition
03-12-2013, 05:00 PM
Tech Master
Join Date: Mar 2009
Location: Armwrestling Tables
Posts: 1,034
03-12-2013, 08:31 PM
Tech Adept
Join Date: Dec 2012
Posts: 168
B44.1
---
B44.1 w upgrades for sale or trade.
Aluminum wing mounts
Hex conversion
Proline bulldog body plain white
Proline undertray
Jconcepts wing
Tires are pretty worn
orion 4.5t vst pro motor with 1 hour on it
Orion 90c 5500 saddle pack 2 cycles through it
Big bore springs on v2 shocks.
Asking $380 local pickup only or trade for b4.1 or b4.2 with cash on top
Text 5204710716
03-13-2013, 11:18 AM
Tech Adept
Join Date: Feb 2010
Location: casa grande Az
Posts: 164
---
I have a durango dex210 roller looking to trade for sc truck or another buggy
03-13-2013, 01:22 PM
Tech Initiate
Join Date: Jan 2012
Location: Phoenix Metro Area
Posts: 33
RX8 NIB and Arrow GTR .21
---
Selling my esc, decided to go with another brand. 175 shipped. Also have a new nitro motor, won it in a raffle and started the break in. It has two tanks idled through it, 175 shipped.

If you want both ill do a package deal and knock 20 bucks off the pair.
03-13-2013, 01:46 PM
Tech Fanatic
---
Originally Posted by
lowjacey
SC10 RTR ROLLER
was the wifes truck but she wants an SC10B to start racing so im selling this truck. the stock body was pretty beat up so im selling it with my FLOTEK tundra body
lot of assorted spare parts steel turnbuckles, extra set of shocks, toe blocks and squat plates, rear plastic hubs, springs, steering rack spares
full set of f/r soft aka gridirons, jc goosebumps
asking 150 for everything pictured!
or just truck, and spares for 120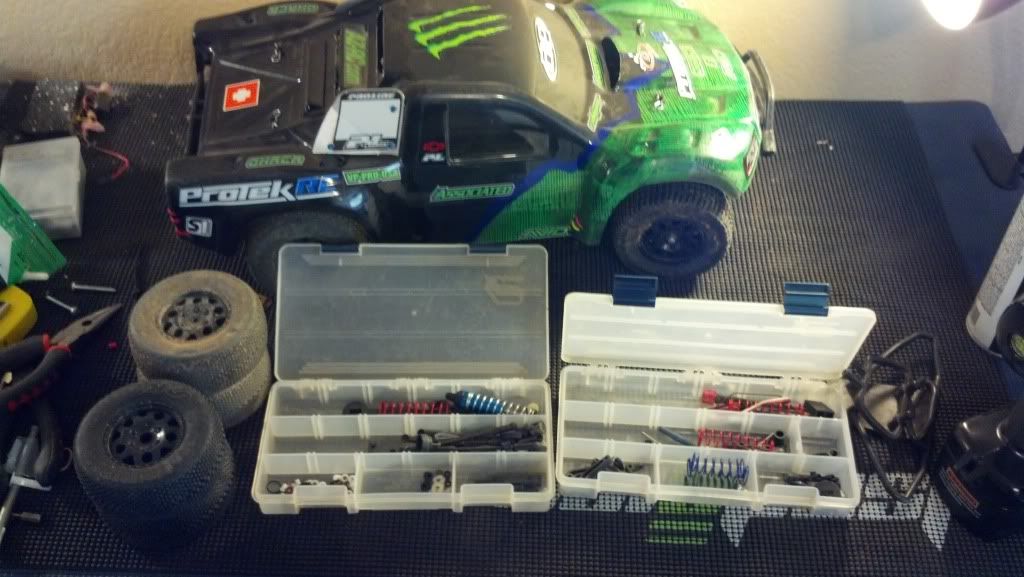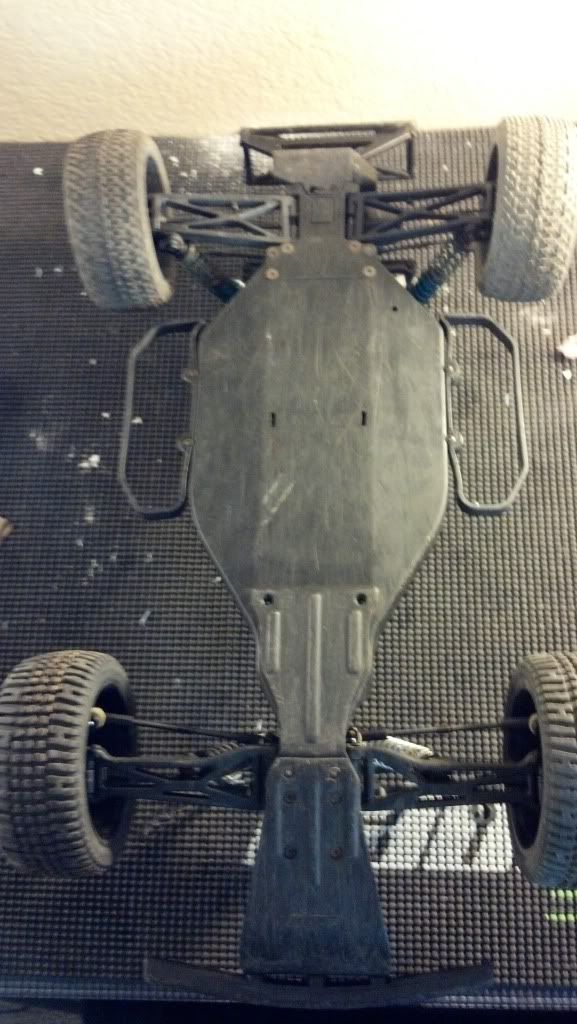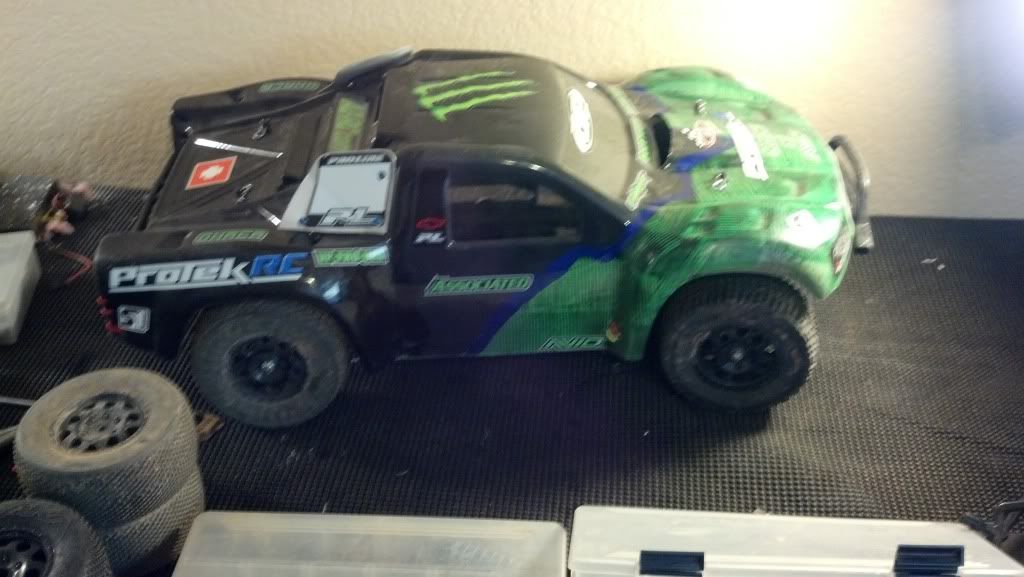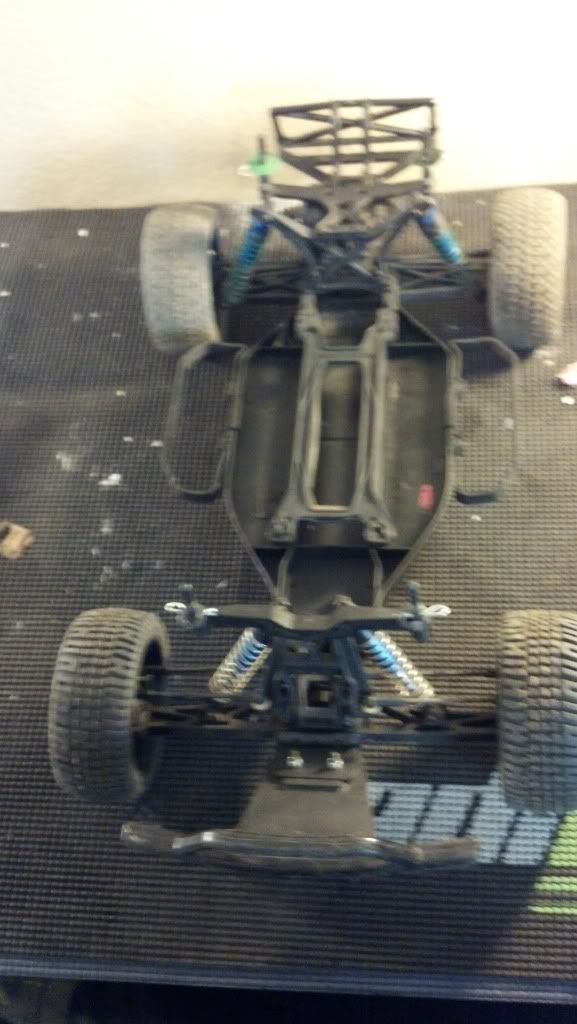 OK so I got her sc10b for her....now I have a sc10 that is still just sitting. asking 110 for EVERYTHING pictured! I'm practically giving this effin thing to you! and if you act now, I'll even throw in a novak gtb speedo and reedy sonic 7.5 for only $80! all yours for under $200
dont wait because this special offer wont last long so you must pm me now!!
03-13-2013, 01:55 PM
Tech Adept
Join Date: Dec 2012
Location: Gilbert, AZ
Posts: 244
---
03-13-2013, 02:32 PM
Tech Fanatic
---

she loves it, she didn't fly the sc10 that well because shes still learing that she has to let off when she leaves the face of a jump, but this thing always levels out if she stabs the brakes, and I had a lot of fun driving it too, feels like a 2wd 1/8 scale lol
03-13-2013, 03:44 PM
Tech Initiate
Join Date: Jun 2012
Posts: 46
---
Sc10 rs roller with associated servo
Extra stock front arms and a set of blue rpm front arms never mounted
Rpm front bumper,
Have a few other spare parts as well
I can text/email pics
(480)296-8575
03-13-2013, 04:19 PM
Tech Fanatic
---
RC10B4.1 FT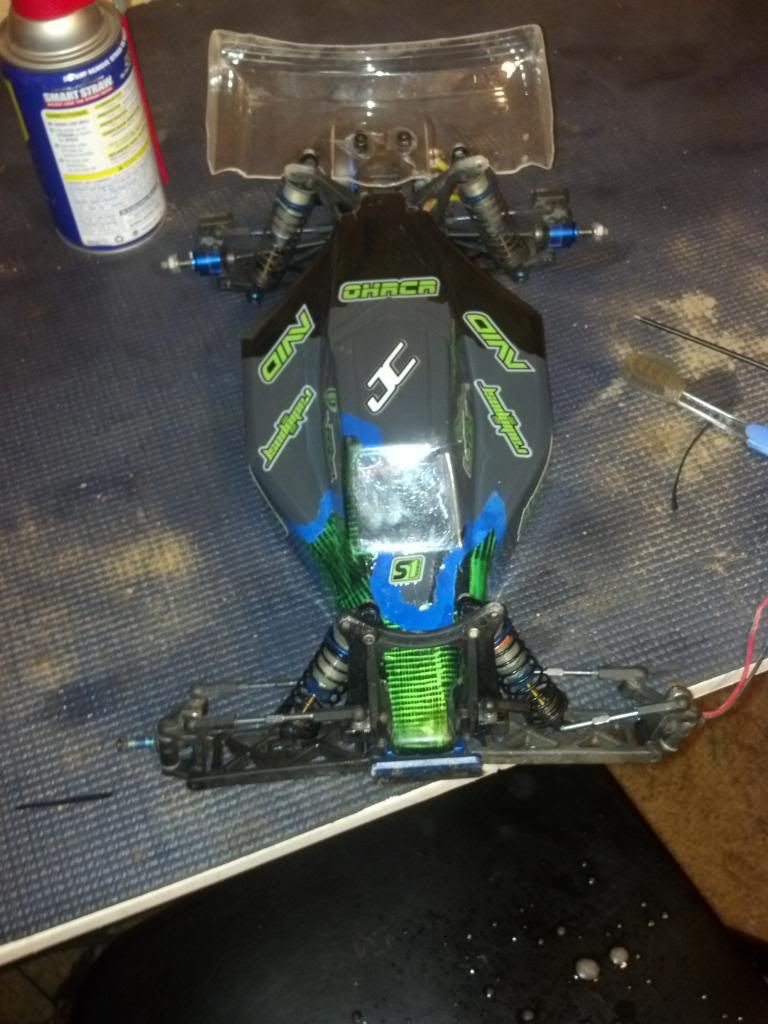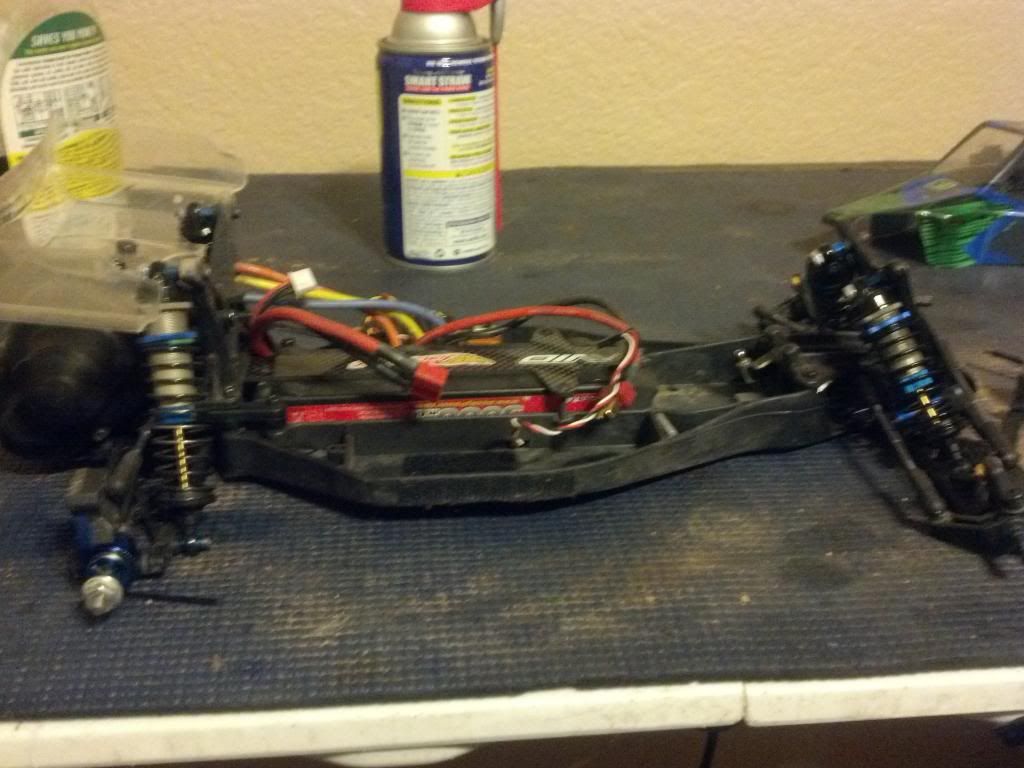 +8 chassis
Big Bores
AVID steering rack
carbon arms
mip diff gear/bfast balls and rings
avid bearings
0 degree hubs
trailing arm front hubs with center drilled axle
Novak Kinetic Spec ESC tuned by the magic hands of Randy Locken
will include the following tires:
VP pro front ribs
Jconcepts front rips (green)
Proline front scrubs (m4)
rear:
Jconcepts barcodes (blue)
Jconcepts v2 barcodes (green)
M4 Tazers
m3 holeshots
orange bk bars
misc spare parts (arms f/r, toe blocks, caster blocks, spindles, etc)
asking 270 for everything!
03-13-2013, 07:32 PM
Tech Apprentice
Join Date: Feb 2013
Posts: 68
---
mamba max pro with cm36 motor

came with a truck i bought and i run stock

so super cheap 60 bucks

623 498 7372
03-13-2013, 08:38 PM
Tech Addict
Join Date: Sep 2011
Location: queen creek az
Posts: 515
---
Selling my losi 8ight truggy and buggy so I can switch brands. Both are 2.0 versions. The buggy will come with a body and wing, lipo battery, and 5-6 sets of tires (gridirons and impacts) that are close to new condition. It has the gen 3 radio tray and lrc adjustable rear hinge pin braces. The truggy has aluminum front and rear braces, aluminum steering top plate, aluminum servo saver arm, rear adjustable hinge pin braces, answer ball bearing ackerman arm, aluminum rear diff inserts, and gen 3 radio tray. Does not come with a body. Will include a lipo battery and a set of tires tho. I also have a LOT of new in the bag parts for the two and will sell the parts separate.
truggy $200
buggy $200
spare parts $200
NO TRADES
call or text 4128483370