Arizona RC Swap Meet
02-24-2013, 04:24 PM
Tech Master
02-24-2013, 04:25 PM
Tech Master
02-24-2013, 04:36 PM
Tech Apprentice
Join Date: Feb 2013
Posts: 74
---
[QUOTE=sheldbop;11840956]Have a Nintendo Wii,with Wii fit. Plenty of controllers and games. Looking to trade for pretty much Any roller OR ARR.


Im sure someone has a roller laying around that they would trade for a wii. ill trade for really anything rc related, as long as its not ancient.
02-25-2013, 08:23 AM
---
Selling off some extra stuff.
http://www.rctech.net/forum/r-c-item...l#post11859269
I also have a BH80 esc with LCD Programmer and usb programmer for $65.
An Airtronics 94770 for $60 (new)
An ICharger 106b+ . The start button is stubborn, but the charger otherwise if clean. $45
Traxxes Brushed ESC (has lipo cutoff) and a brushed motor $45. I forget the turn of the motor, but I ran it in practice last week and it was hauling butt, lol. Runs like a 13.5.
Flysky fsgt3b (with 2 receivers) with .050 firmware upgrade. It was upgraded to fix the out of the box issues. I also fixed the trigger. The are known to break. I drilled it out, and super glued in steel shunt and then shrink wrapped it. Stronger than ever. $35
I would really prefer local pickup. I might be up March 15th during the cactus classic as well. I wont be running the race, but might come watch for a bit. It you want pics please pm me. Everything is is in good working order.
02-25-2013, 11:18 AM
Tech Master
---
Looking for a set of used sc10/t4 big bores....

Text 6237603500
02-25-2013, 11:31 AM
Tech Fanatic
Join Date: Jun 2011
Location: Phoenix Arizona
Posts: 967
---
f/s


ORION VST Pro 13.5 - SOLD

Reedy Sonic 7.5 - $50 or trade for Reedy Sonic 10.5 or 8.5
---
Last edited by lowjacey; 02-25-2013 at

01:11 PM

.
02-25-2013, 12:06 PM
Tech Adept
Join Date: Nov 2011
Posts: 105
For Sale
---
Associated Factory Team Stadium Truck T4.1

Roller

Great condition (body is fair)

1 extra pair of used rear mounted tires

Servo spacer & servo block mounts included

$160.00
02-25-2013, 04:59 PM
Tech Regular
Join Date: Mar 2012
Location: ARIZONA
Posts: 461
---
B4.1 factory team buggy roller for sale is in good condition comes with body and wheels asking 120 txt me at 6027526426 no trades of any kind
02-26-2013, 02:49 PM
Tech Regular
Join Date: Apr 2008
Posts: 389
Still would like to sell my Losi 2.0 Buggy
---
Folks
Getting out of Nitro to focus on electric off road.
The buggy includes both servos JT racing Z9100s, OS 21vg engine and pipe. Gen 3 radio mod.
Engine has less than two gallons through it. Nice novice engine.
Includes Losi starter box, pit bucket and sets of tires & wheels.
Many spare parts and fasteners.
Everything is in good condition. No receiver or transponder.
Price $400 or best offer.
Thanks for looking.
Martin Beavers cell 602-329-3246
[email protected]
can not return text messages, please call with questions or e-mail. I am on the computer all day.
02-26-2013, 04:08 PM
Tech Adept
Join Date: Oct 2012
Location: Peoria, Arizona
Posts: 131
---
For Sale - Duratrax Onyx 230 charger $50
SOLD!
Hitec hs 645mg $25
Castle creations 1410 4 pole 3800kv $55
Castle creations DTX 4 pole 3900 kv $40
Everything is OBO
Text me an offer at 623 262 3597
---
Last edited by vic720; 03-04-2013 at

05:41 PM

. Reason: Sold charger
02-26-2013, 05:49 PM
Tech Initiate
Join Date: May 2012
Location: San Tan Valley
Posts: 45
SC10 roller +parts
---
Selling my SC10 as a roller. I bought it about a year ago as a roller. It is an RTR chassis. I converted it to hex all around using JConcepts and Associated parts. Chassis is in good shape, no cracks. Shocks however, are due for rebuild. It has RPM front arms, front bumper/chassis brace, and rear shock tower. I'll sell the truck with two motors. One hobbywing 3500kv sensorless and one Novak ballistic 13.5 sensored. I will also include the Stock RTR radio (2.4ghz) and reciever. Stock body is intact but well used. I have two sets of tires. Four DE racing trinidad wheels with AKA Enduro Super Soft tires. I used them ONCE for a practice night, wet track, practically new. Other set is Four proline split six (slash offset) and glued to them are the stock RTR tires. I also have a pair (2) of JConcepts Subcultures mounted on the stock KMC wheels. Recently replaced the spur with a JConcepts silent spur. NO ESC OR SERVO!

Selling truck to get into CRAWLING. Had fun racing and met cool people. Open to trades if you have an Axial SCX10 you want to part with.

NO ESC OR SERVO!

WILL NOT PART. $200 for the WHOLE package.


Also have,
Used but awesome condition Tekin Rebel ESC with reverse. Some would call it "vintage". It's out of my touring car. It works, no problems. Brushed motors only, 16t limit. I googled and found the crawler guys use these. eBay has some for $80, looking to get $50.

Trinity Speed Gem "ONYX" 14T Double modified motor. BRUSHED. Came off my touring car. Works great. Never rebuilt. Could probably use a freshing up. Brushes, Com turn, etc. $10.


Located in San Tan Valley. Can meet at Glitch as well.
---
Last edited by Alika80; 02-26-2013 at

05:51 PM

. Reason: Added stuff
02-26-2013, 06:48 PM
Tech Apprentice
Join Date: Jul 2012
Posts: 67
---
dynamite starter box, has been sitting on shelf for years rarely used, looks pretty new, even have the instruction book! PRICE DROP $20 OBO
[IMG]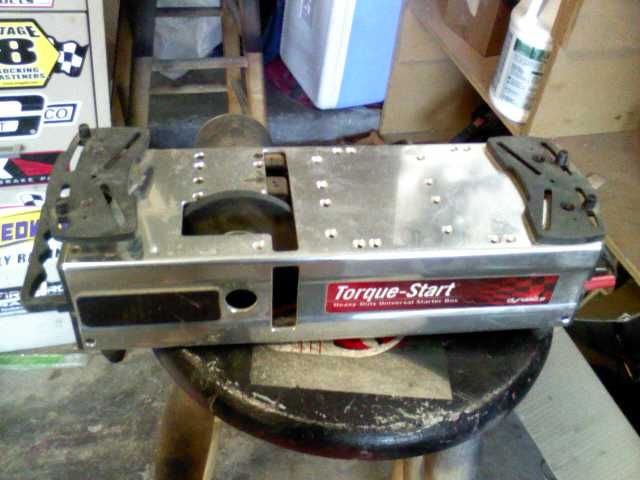 [/IMG]
[IMG]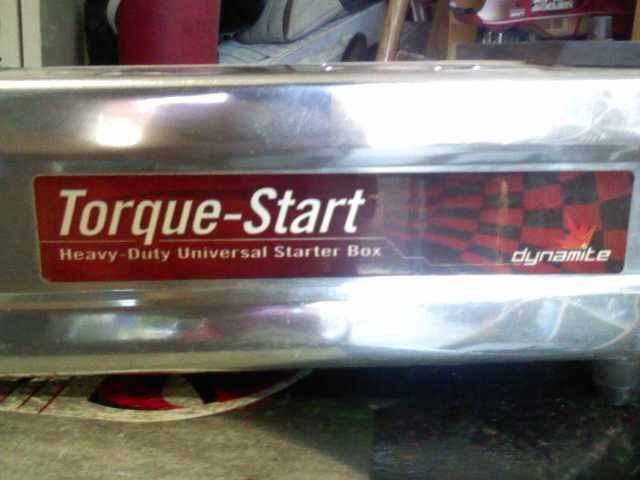 [/IMG]
---
Last edited by racejunkiepaint; 02-27-2013 at

09:17 PM

.
02-26-2013, 10:10 PM
Tech Apprentice
Join Date: Jul 2012
Posts: 67
---
dynamite prohet sport II charger- price drop $15 obo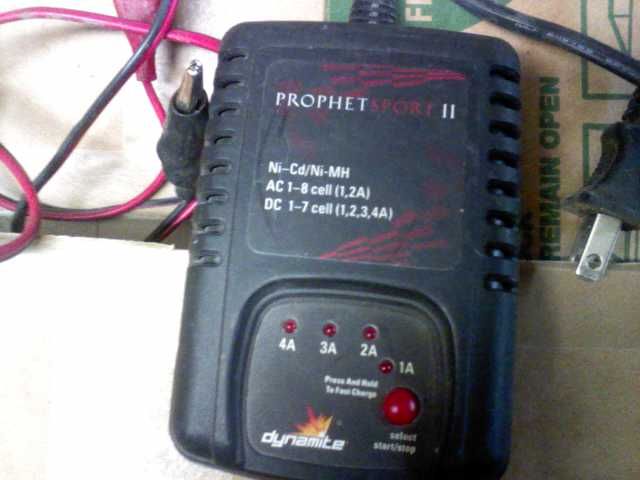 ---
Last edited by racejunkiepaint; 02-27-2013 at

09:17 PM

.
02-28-2013, 10:01 AM
Tech Master
Join Date: Jun 2009
Location: Buckeye,AZ
Posts: 1,093
---
....
---
Last edited by losi8ight832; 04-29-2013 at

01:06 PM

.
02-28-2013, 02:29 PM
Tech Adept
Join Date: Nov 2011
Posts: 105
AE T4.1 Price drop $150.00 Roller
---
Added 1 Team Orion Carbon Pro 90c Lipo

(slightly puffed, runs my 4x4 truck just fine).

Associated Factory Team Stadium Truck T4.1

Roller

Great condition (body is fair)

Servo spacer & servo block mounts included

1 pr. JC Concept Double Dees & wheels (used) Rear