Arizona RC Swap Meet
09-26-2012, 10:21 PM
Tech Addict
Join Date: Mar 2011
Posts: 638
Team Associated t4.1
---
Lightly used T4.1 roller for sale. My dad raced this a few times then gave it to me. I raced it a few times but have too many vehicles so this one must go. It is stock but has losi pistons in the shocks. Body is in bad shape (I crashed it a lot the first night I ran it).

I have tried resizing the pics (6 times) down all the way to an inch and still cant get them to load. PM me an email address for pictures.


$120 local pickup. I'm located in North Peoria but go to One Hobbies often.
09-26-2012, 10:25 PM
Tech Master
Join Date: Jun 2009
Location: Buckeye,AZ
Posts: 1,026
---
Anyone have a my laps transponder with holder for sale?
09-26-2012, 10:56 PM
Tech Fanatic
Join Date: Aug 2011
Location: avondale
Posts: 812
09-27-2012, 03:29 AM
Tech Adept
Join Date: Sep 2012
Posts: 245
---
SOLD!!!!!!
---
Last edited by Carwreck; 09-27-2012 at

11:15 AM

.
09-27-2012, 05:00 AM
Tech Adept
Join Date: Sep 2012
Posts: 136
09-27-2012, 05:51 AM
---
Need to clean up car room. Only trades I am looking for right now are;
DESC210r
Tekin Pro4 4000 motor
Tekin RS
High torque 1/8 servos
1/8 buggy tires
2 sets (4)
http://www.rctech.net/forum/r-c-item...res-fs-ft.html
1/8 Truggy tires
$120
3 full sets (4) each 95%+
Cross Hairs
Cubics
Calibers
Hyper 10SC race parts roller
- Has carbon towers, ECM motor mount, alum rear hubs, CVD's all around and many NIP spares along with used spares including complete diff. - $130- sitter / $200 w/wheels/body.
http://www.rctech.net/forum/r-c-item...er-sitter.html
Blitz ESE
- ESE shocks, MIP ByPass 1 pistons, MIP ball diff
sitter - $100
http://www.rctech.net/forum/r-c-item...blitz-ese.html
Blitz
- RTR version with many alum. upgrades, STRC steering rack etc...
sitter - $100
SC10
- RTR version
roller - $125 w/ extra front wheels/parts
T4
- RTR version
roller - $125 w/ extra wheels and tires/parts, body is not AE but works.
1/8 scale
8ight 2.0 Body x2 - $20 if picked up $30 if shipped
http://www.rctech.net/forum/r-c-item...unpainted.html
RC8T body
looks to be stock no mask or stickers - $20 unpainted
Will take partial trades for the items listed above. Don't need any more cars other than what is posted, but do need power plants, ESC/Motors both 1/10 and 1/8, servos. LMK what you have.
Send me a number for pics and I will text them.
09-27-2012, 06:47 AM
Tech Initiate
Join Date: Jun 2012
Posts: 47
---
I'm in need to sell my gt2. It is a full factory team kit minus the factory team shocks. It has rtr shocks. I have only built it and broke in the motor which is a ae.15 with pull start but is set up for bump box also included. Bump box is a ofna stainless with newer battery. Losi spectrum 2.4 transmitter and reciever, futaba servos, 2 sets of tires and wheels one is road rage 2's for the road and the otheris proline dirt tires neither have seen use. Also has glow igniter with charger, fuel and bottle. You can take this right out and run it. I'm asking 250 for every thing. This truck is new not a scratch on it

For some reason I can't post a pic so I can email or text as many pix as you want

Please pm me or call or text at 602-920-1251
Again this truck is a must see
*
I need to sell as soon asap I'll drop my asking price to 250 firm
*
09-27-2012, 10:42 AM
Suspended
Join Date: Aug 2010
Posts: 1,990
09-27-2012, 10:43 AM
Tech Master
Join Date: Oct 2011
Posts: 1,590
---
I have a used B4 FT converted to a B4.1,
Has Front and rear Hex
Has a .1 tranny with ball diff installed
V2 FT threaded shocks with Losi BB springs
TI turnbuckles
RPM Gear cover
Will come with a set of front rims/tires-Vectors
and a set of rear rims/tires- Used 1 time 3Ds
asking $125 local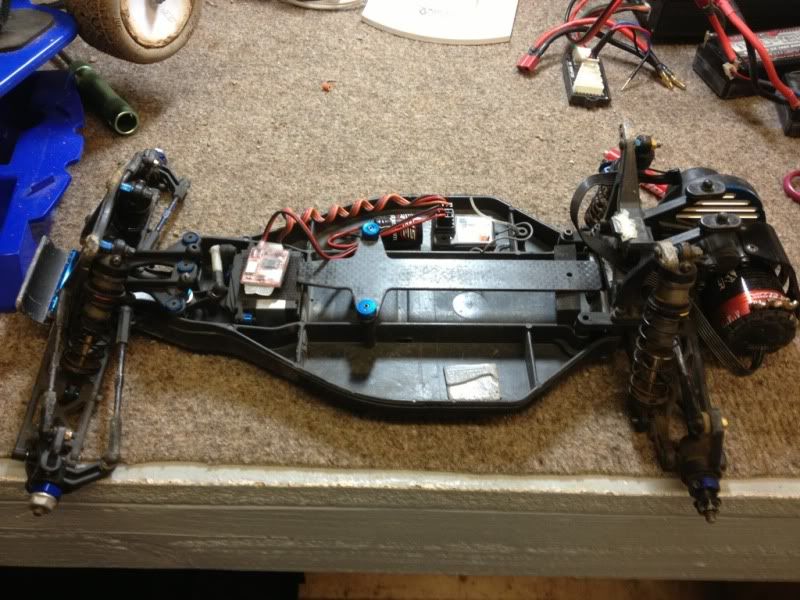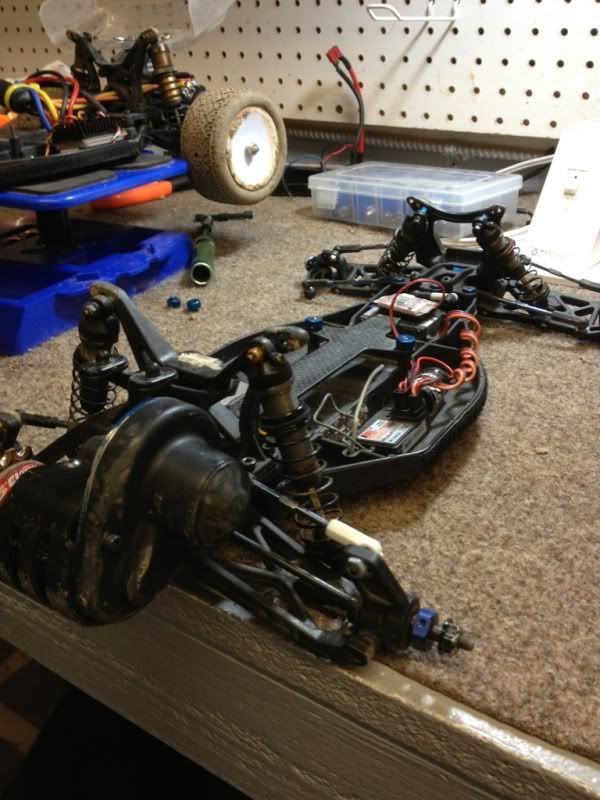 Spektrum 6040 Servo
asking $40 local
Used 6 times Viper 13.5 Motor..
It was used in my son's buggy was geared to run under 140 temp
asking $45 local
LRP SXX V2 Comp ESC. Is just like the other one I had but this one is 40 days old. Have had NO problems with it..
Asking $110 local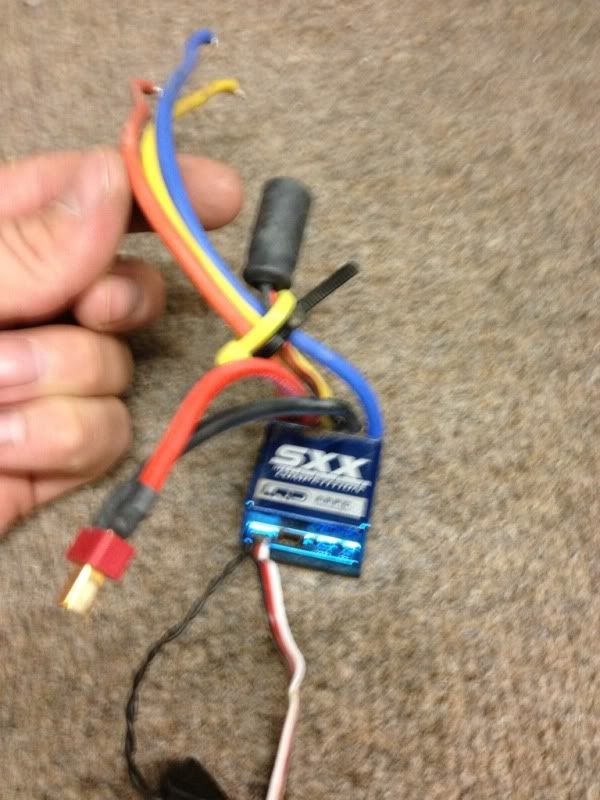 Please send me a PM if you want any more info.
thanks
09-27-2012, 12:07 PM
Tech Rookie
Join Date: Jan 2012
Posts: 4
---
Originally Posted by
ogflatlander
Not sure why my previous attempt has not shown up yet after a week, but here it goes.

I have a RC8.2e kit I purchased and built to start racing again. Well with other hobbies I just could not afford to continue to get parts to get it running. I did purchase a Vector8 2250 motor still in box. Hoping to find someone interested in purchasing as I still have everything that came in the kit as well as some tires I purchased from One Hobbies. Looking for $350 for car, parts, repair stand, and motor. Thanks and if this double posts from my attempt a week ago sorry.
Dropping it to $300 before I get it up on an auction site. Thanks!
09-27-2012, 12:48 PM
Tech Adept
Join Date: Sep 2012
Posts: 176
09-28-2012, 05:16 PM
Tech Adept
Join Date: May 2012
Posts: 143
---
Originally Posted by
low~n~blu
I am selling a Xray T2 4wd touring car. This car has upgraded rear diff. as well as misc carbon fiber parts and both front and rear sway bars. This car also uses Hudy 52mm drive axles all the way around so you don't have to worry about breaking a dog bone or cheap aluminum shaft, these are hardened steel. The car is sold as a ROLLER. Add your own electronics and go! Comes with MANY extra parts and pieces as well as a belt and extra wheels and tires and body. This car is an extremely well handling touring car but would be perfect for a VTA car or drift car. This car is worth more in parts then this asking price so save yourself some money and pick up this sweet car. You will not get a better handling kit for this price! $125.00
[IMG]
[/IMG]
[/IMG]
[IMG]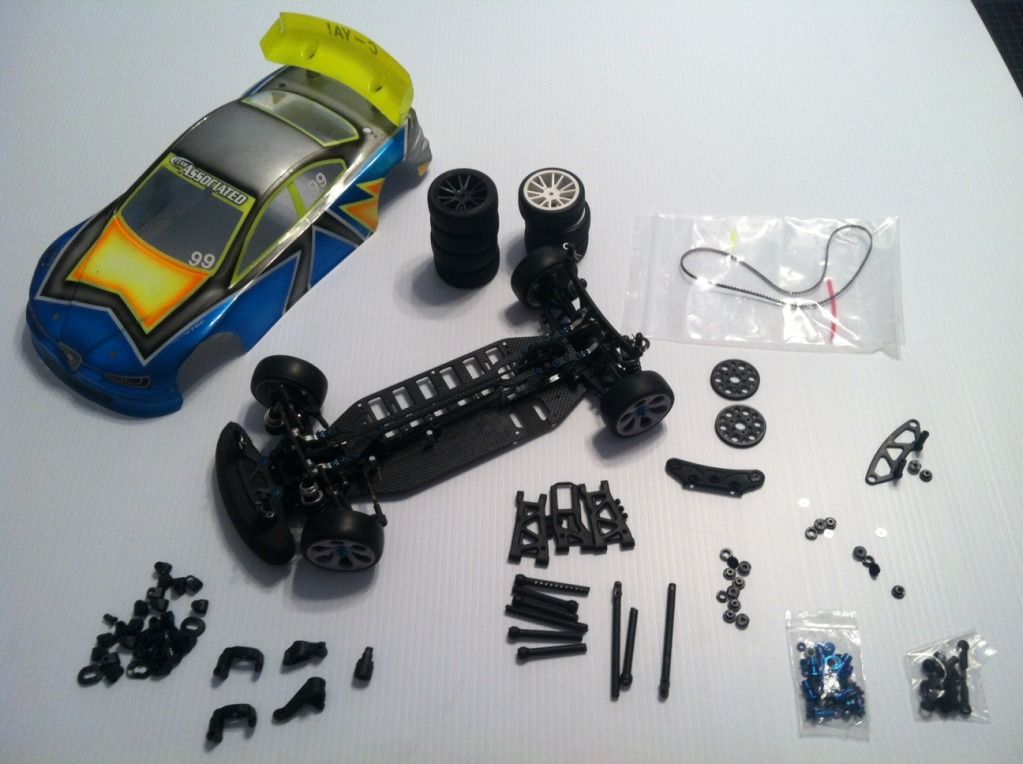 [/IMG]
[IMG]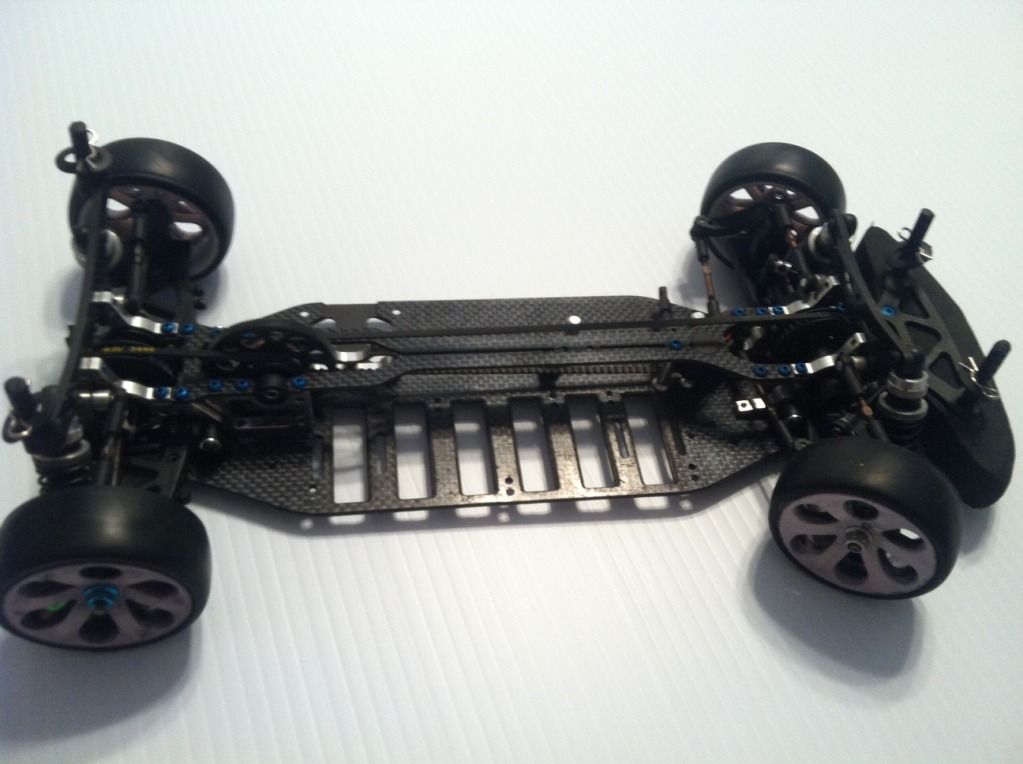 [/IMG]
[IMG]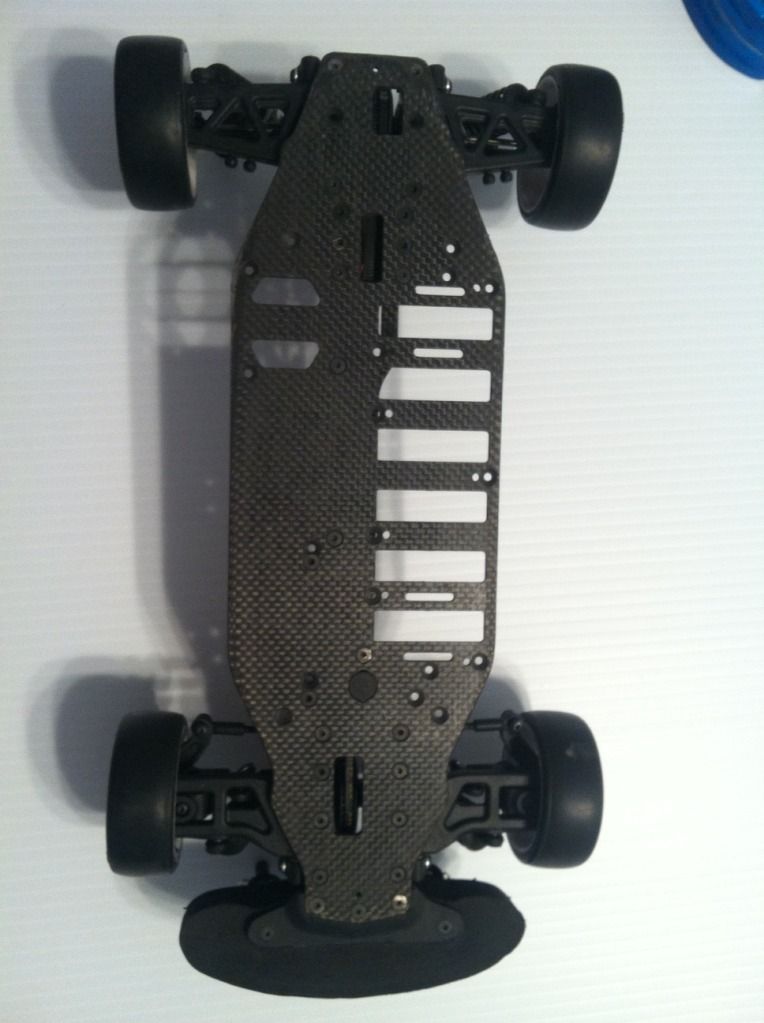 [/IMG]
Last chance before the car goes up for auction! This is an amazing price! If your on the fence, buy it now before you have to bid against other people!
09-29-2012, 12:15 AM
Tech Master
Join Date: Aug 2007
Location: Surprise, AZ
Posts: 1,503
Losi 22
---
I have 2 each Losi 22 up for sale. Will come as rollers. Both in great shape.

$120 / Each. I will be at One for the KBRL race tomorrow.

Please call or text me for picture 602,290,3836