Here are some rims and tire sets I want to sell off. All items will be shipped Via USPS with Delivery Confirmation ONLY. I accept PayPal ONLY. I ship to all 50 US states ONLY.All items are in perfect working order and are not defective or broken in any way. Feel free to contact me via PM or direct at my email addy.
asmorich@comcast.net
All sets of rims and tires will be $45 Shipped EACH!!! OBO over $40 after 3 days listed.
First up is a set of Jato rims and tires. These are ProLine Gladiators on RPM rims.12mm hex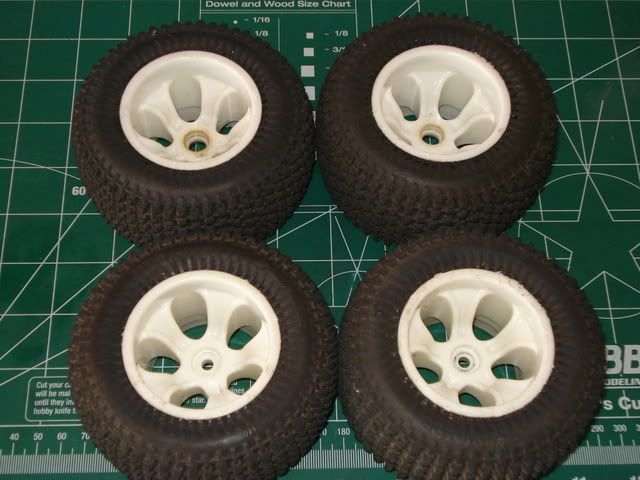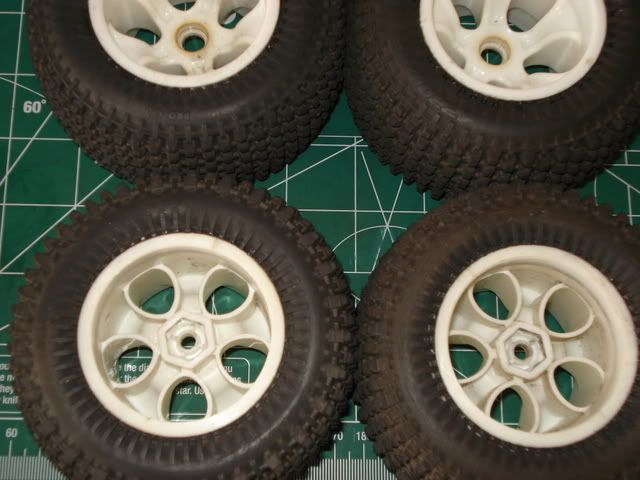 Here I have a set of ProLine Gladiators on a set of Axial Beadlocks modded to run on a Slash 2WD.12mm hex.SOLD!!!!!!!!!!!!!!!
Next set are some Traxxas SportTraxx Tires on RPM StableMaxx rims.14mm hex.
Next set are some Vantage Red Rings these are brand new never used.14mm hex.SOLD!!!!!!!!!!!!!!!!!!!
Last set up for sale is a set of ProLine Bowties 40Series on some White Dish rims.14mm hex.